Well, last show of the Evanescence world tour, Wembley arena, London. I have a lot of strange emotions right now. Happiness (I get to be with my family, and excited about future new projects-more on that very soon), sadness- (I'm gonna miss my bros and jammin out to music together), I'm going to miss playing and creating with the guys and AL. Its kinda like the last day of your senior year of high school- as much as sometimes it can be a grind, the upside is you get to see some of your best friends everyday and listen to music and jam together, and as that last day comes and goes, theres no way of telling when or if you'll ever see those people again. Strange indeed. At the same time though, if you can embrace it, looking into the future can be an amazing thing to behold. I choose to embrace it. Big, new, and amazing things coming for 2013! I want to thank all of the fans that have come to the shows and been so awesome and kind! You guys truly are some of the best fans in the world! I truly enjoy playing for you. Until we meet again, God Bless you all!!
"Its been an amazing, insane, busy, crazy, up and down 2yrs. I can't wait to get home and spend some time with my girls!! Lots of bad ass, new things happening in 2013! Wish I could say what because I'm biting my lip not to! Damn! But soon though! I just said goodbye to Troy McLawhorn at the airport, about
to do the same with Terry. These are my boys, and I'll truly miss seeing them almost every day and jammin' out to Ratt and all our favorite '80's and beyond music. I'll miss rockin' shows and making music with Amy and Tim as well.....I've said it before, its like the last day of your senior year of high school......hard to know when and if you'll see these people again under the same circumstances. Sometimes it was a grind, but getting to hang out and see some of your best friends and jam some tunes everyday is what makes it all good. Its been an amazing ride here and who knows what's next for EV. So for now, girls, I'll be home in a bit! And I'll remember this last show, because I dismantled that stage like no drummer ever has with my friends.....well........except Bonham that is! Stay tuned, 2013 is gonna be RIDDIK! Peace!!"
______________________________________________
---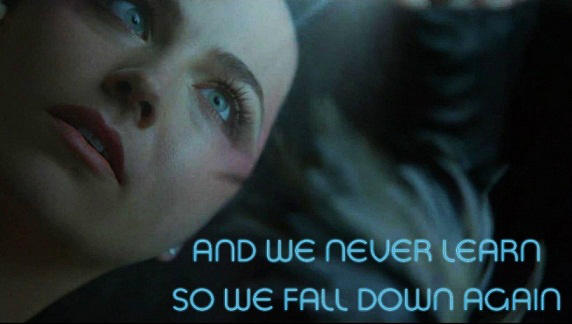 heaven help me find a way to dream within this nightmare

SnowWhiteQueen

Admininistrator





Posts

: 126


Join date

: 2012-10-29


Age

: 31


Location

: Quezon City, Philippines



---
Permissions in this forum:
You
cannot
reply to topics in this forum